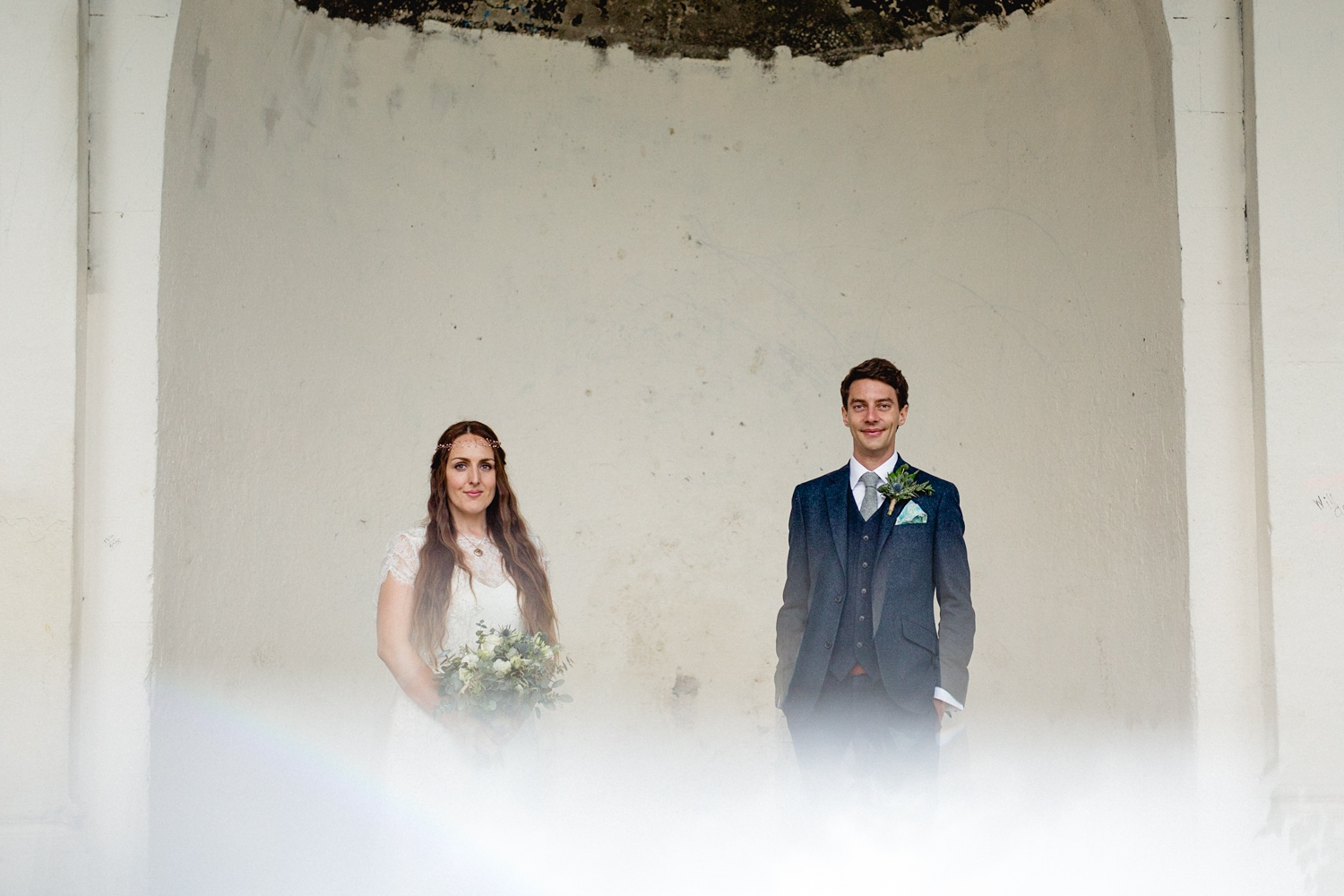 Ellen & Dan | Rushpool Hall, Saltburn Wedding Photographer
Ellen and Dan got married in Saltburn-by-the-sea on a lovely July summers day. The day kicked off with some laid back morning prep, the couple getting ready separately with their family and closest friends. Ellen's dress was a beautiful Jenny Packham number finished with a simple headdress and bouquet from Ruby Lilly's florist, whilst Dan's, Walker Slater suit and Joseph Cheaney shoes completed his outfit and complimented Ellen perfectly. Dan's screen printing skills came in handy with some amazing artwork making subtle appearances throughout the day on some marble printed stock. Their attention to detail throughout the wedding was spot on.
Rolling up to the wedding in a Rolls Royce the celebrations kicked off at Emmanuel Church with some readings and lotEllen & Dan | Rushpool Hall, Saltburn Wedding Photographers of love. Ellen had the great idea of stopping off at her Grandads garden for some portraits of them nestled in the greenery. We then carried onto Saltburn Valleys Gardens for a few more shots whilst the guests made their way over to the reception. A highlight being the couple sheltered by the pavillion.
Onto the reception at Rushpool Hall where all of their guests were gathered, relaxing and enjoying the outdoor space. The couple got to chat and chill for a bit before the speeches and dinner commenced. Ellens mum organised some friends to perform a folk song before they cut into the cake in the most epic way taking a good old chunk out. The Ceilidh kicked off the evening celebrations.
The day was filled with so much laughter, love and amazing attention to detail they were a pleasure to shoot.
Rushpool Hall – http://www.rushpoolhallhotel.co.uk
Jenny Packham – http://www.jennypackham.com/index.php/bridal.html
Walker Slater – https://www.walkerslater.com
Joseph Cheaney – https://www.cheaney.co.uk
Ruby Lilly Florist – https://www.facebook.com/RubyLillysFloristMarske/
Dan Mather Screenprint – http://danmatherscreenprint.co.uk