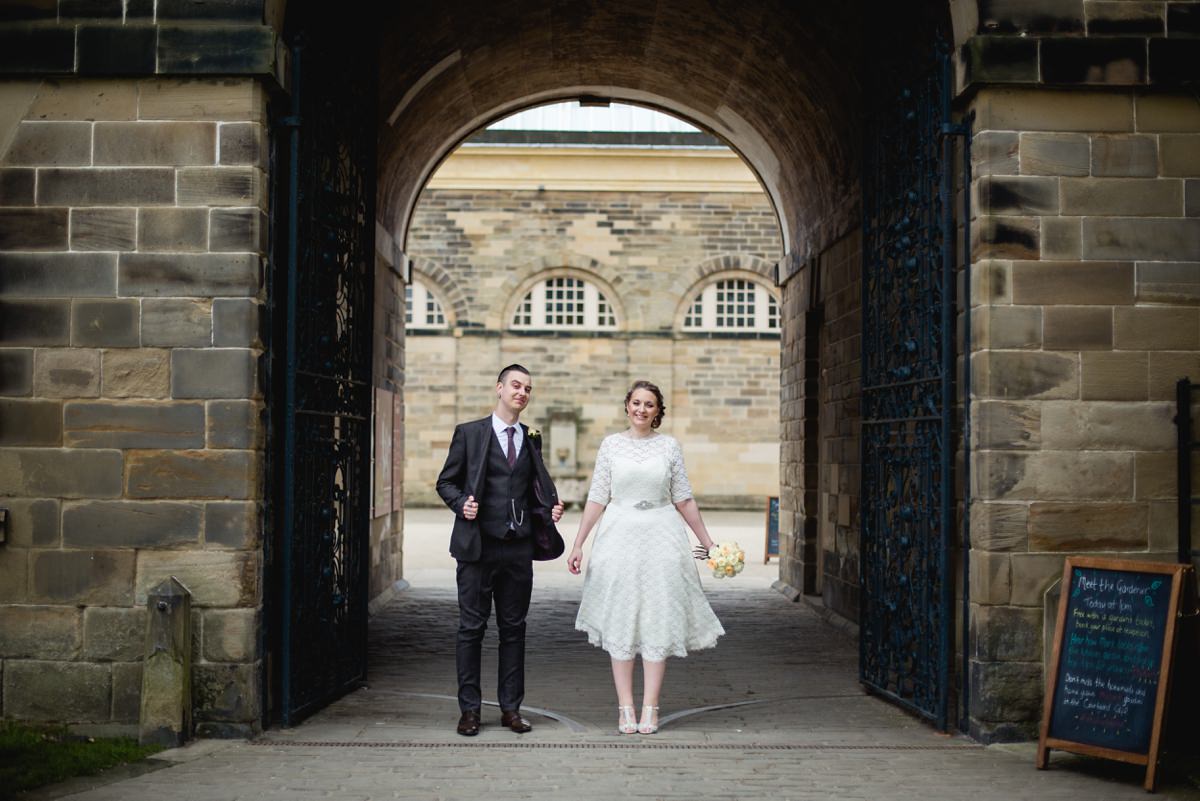 Nostell Priory Wedding Photographer Wakefield | Aimee & Dane
Nostell Priory is a wedding venue I've spent plenty of time at, either for wedding fairs, or walking our Boston Terrier around the grounds. It just always seemed the people I'd met there had already booked another venue before finding out about it. So when Aimee & Dane got in touch about documenting their wedding I was excited from the start. Making the most of the beautiful 18thcentury building the ceremony was held in the Top Hall. Following the service what better spot to grab a few photos than walking down the grand steps!
While the guests wandered over to the Orangery we jumped in the wedding car and drove just around the corner to get a few photos taking in the wakefield countryside and letting Aimee & Dane have a few minutes together. Plus it was a perfect excuse to dig into a bottle of prosecco between the two of them. We arrived back in time for the planned arrival to canapes and drinks, it was time to let the celebrations begin before the wedding breakast!
The Nostell Priory Orangery is a beautiful space, plenty of room to style it in the way you want, and best of all it has a glass ceiling (as you would expect,) so loads of stunning daylight pouring in for the meal and speeches which is always a pleasure to capture. Complementing this they went for a light wall behind the top table, wooden centre pieces with bottles filled with Gypsophila, candles and roses, all working perfectly with the palms that call the space home. Putting their own twist on tradition after Aimee's dad's speech, both Mum's said a few words before Dane, and his best man had everyone fillled with tears, laugther and a little embarrassment!
Whilst the room was being turned around we popped into the gardens for a quick 10 minute wander to capture some relaxed portraits, making sure to use the variety of cool locations available. Then it was back for a few more drinks before the evening party officially kicked off with Amiee and Dane kick starting the dancing with Queens of Stone Age, make it wit chu, which certainly gets my vote. From there with plenty of ace rock classics, the dance floor filled and some shapes certainly got thrown!