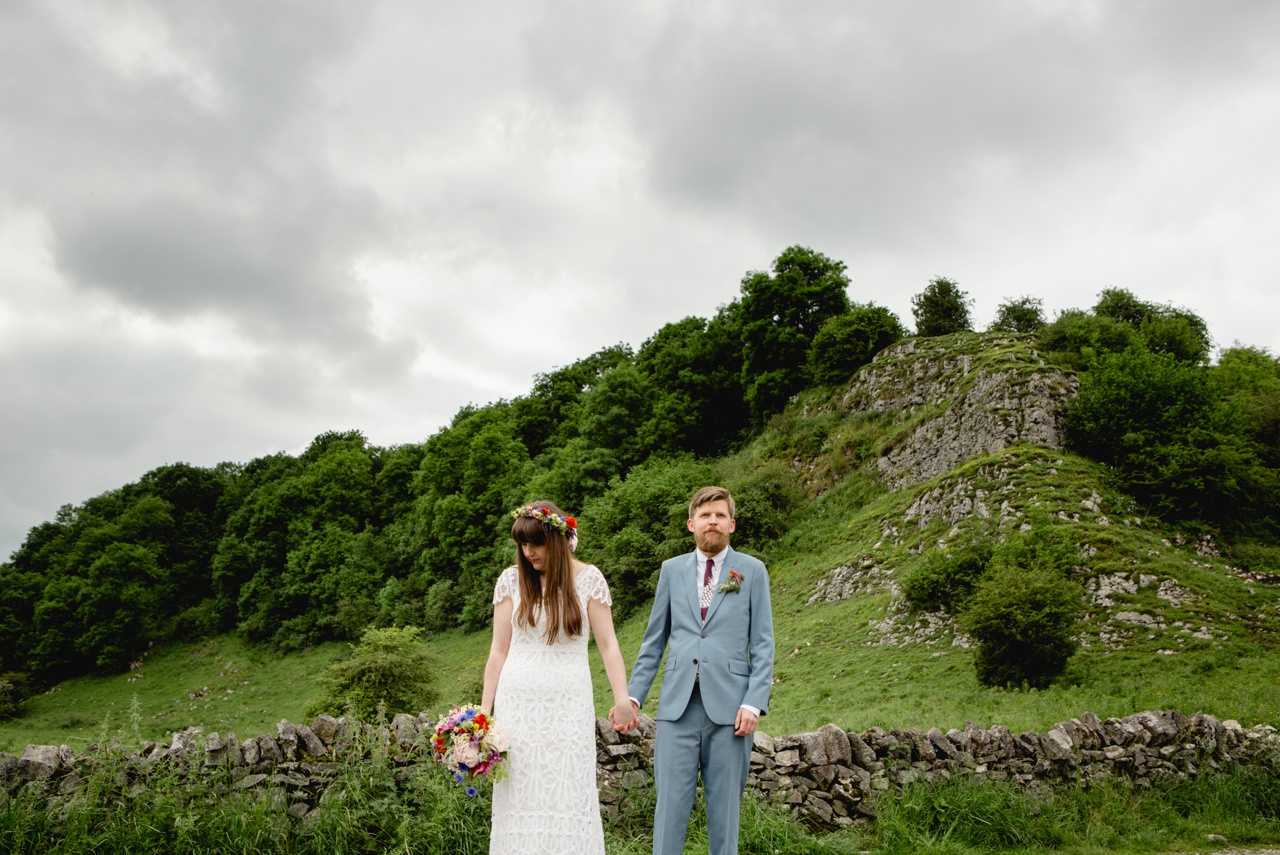 Hargate Hall Wedding Venue, Buxton | Sarah & Jon
When Sarah and Jon first told me about the plans for the wedding day at Hargate Hall, I knew straight away it was going to be loads of fun to shoot. Hiring Hargate for a long weekend meant that they got to decorate and style the venue as they wanted. However more importantly it provided plenty of time before and after the wedding for all the guests to get to know each other and celebrate.
Hargate Hall is made up of a number of individual apartments along with some great communal spaces so somewhere for everyone to hang out. There's even a bar area, which meant they were able to put on a few great cask ales, (Siren Soundwave on cask is always a winner), as well as filling the fridges with more craft beer, wine and plenty of mixers. Dotted around the venue were some great little details, favourite beer bottles and cans made for flower pots and gold zoo animal sticks! There were plenty of pictures of Sarah and Jon's time together, including a load from our East London pre-wedding photoshoot. There was a number of great large format prints showing the map of the venue and timings for the day. All matching up to the invites as designed by one of the best men, Matt, featuring custom Sarah & Jon illustrations. The marquee, where the reception was held, was decorated beautifully with plenty of vintage bunting, some massive love balloons & hanging baskets along with gin bottle flower vases and other ace vintage details.
What can I say about the day? It was just as planned super chilled, everyone hung out and had plenty of fun, there were games out on the lawn And an ace Fujifilm photo guest book. Whilst everyone was finding their seats we headed for some quick portraits that showcased the venue's wonderful position near Buxton in the rolling hills and countryside. The speeches had everyone laughing and crying in equal measure, although the stand out moment was Jon's book of style made by the Best Men featuring an ace selection of Jon's most choice outfits from the years! The evening celebrations kicked off with Sarah and Jon having their first dance in the hall, the dance floor filling and plenty of party action, there was an interlude for cheese and meat. Featuring a tower cheesecake which had the best Studio Ghibli cake toppers.